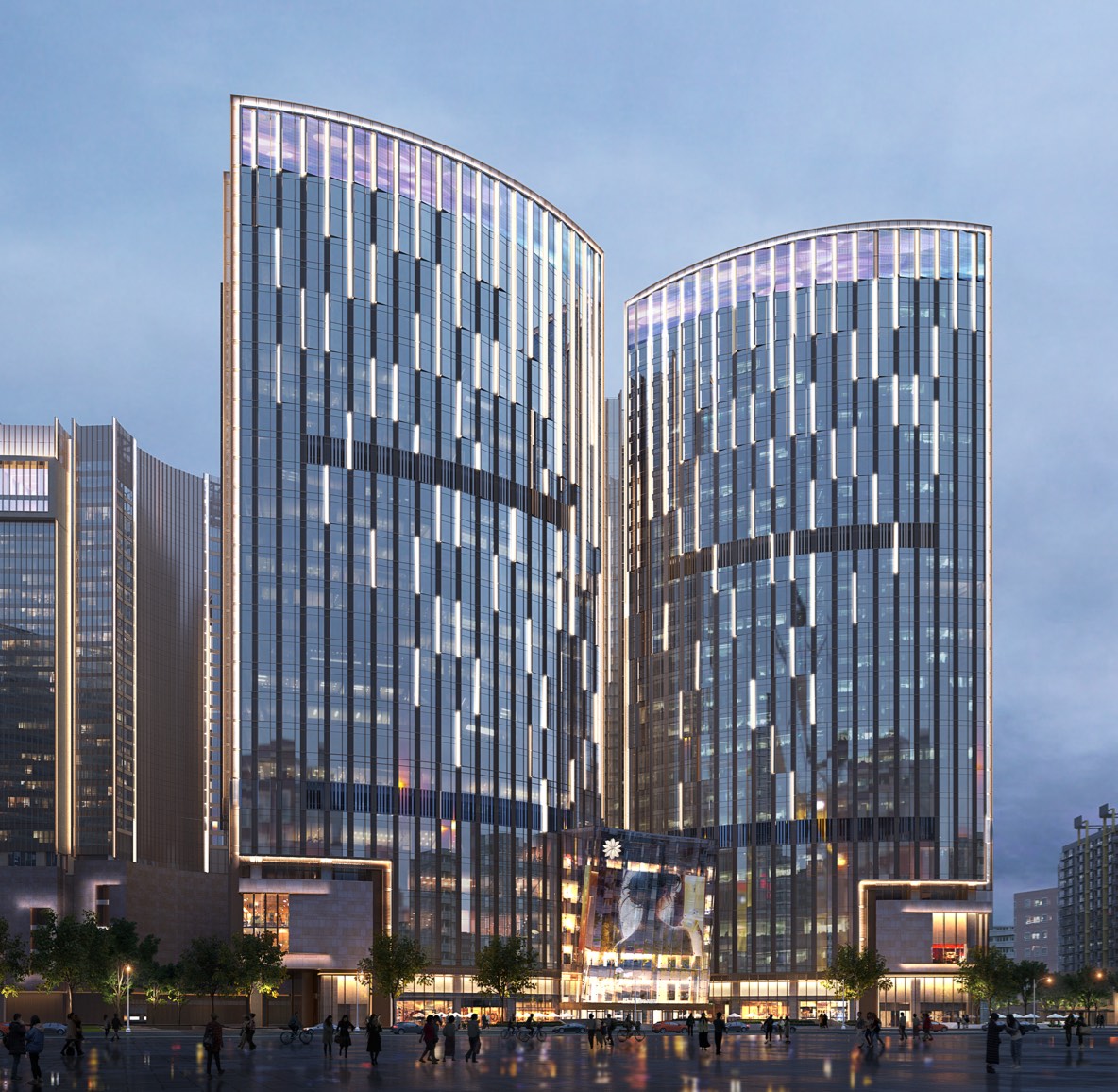 Project Brief
Six elegant towers form TFC, with a total construction area of 520,000 square meters. Incorporating luxury residential buildings, internationally renowned five-star hotel, Grade-A office buildings and a premium shopping mall, TFC forms a contemporary, fashion-forward development designed to meet the lifestyle and work standards of a new generation, and becoming the city's newest destination.
Architect
Internationally renowned architecture firm KPF is the creative force behind TFC. Inspired by the design of ancient Chinese lacquerware, the TFC community contemporary in style and quality with a classic flavour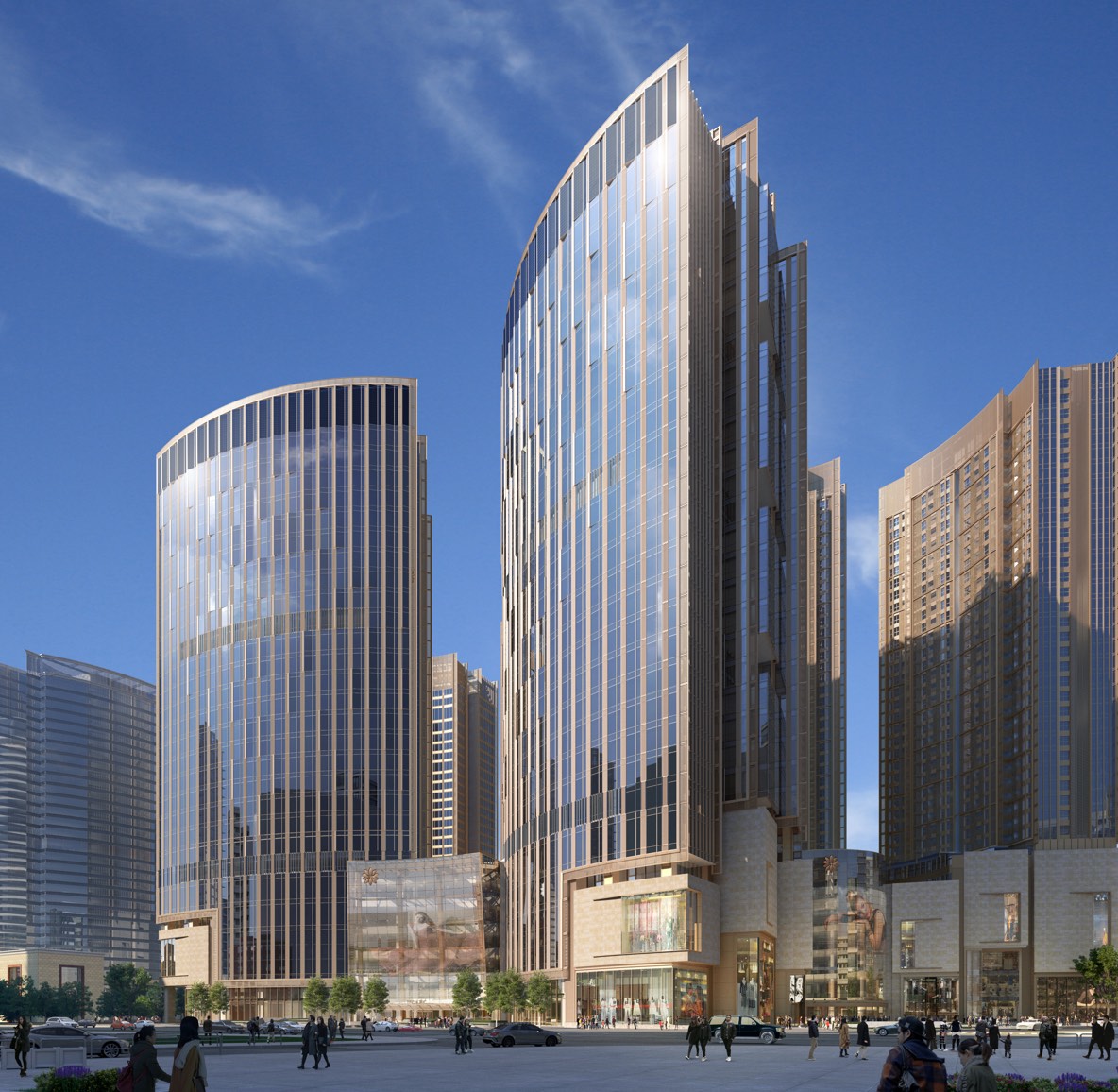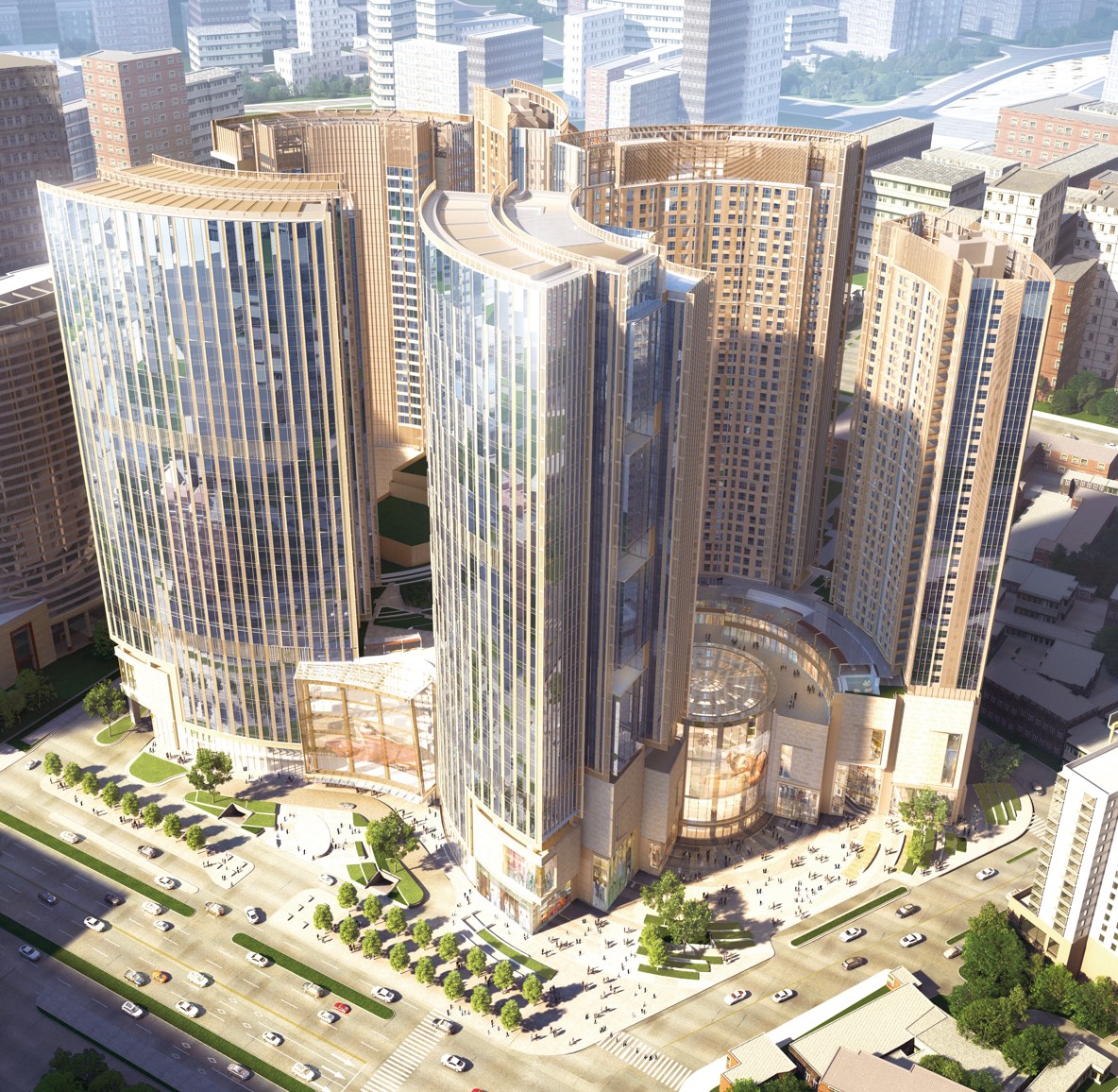 Location
TFC is well situated in the prime Wuhou district; perched on the city's central boulevard, the People's Road South, and straddling the Jinjiang River, it is the confluence of both an ancient city's storied charm and the benefits of a modern metropolis.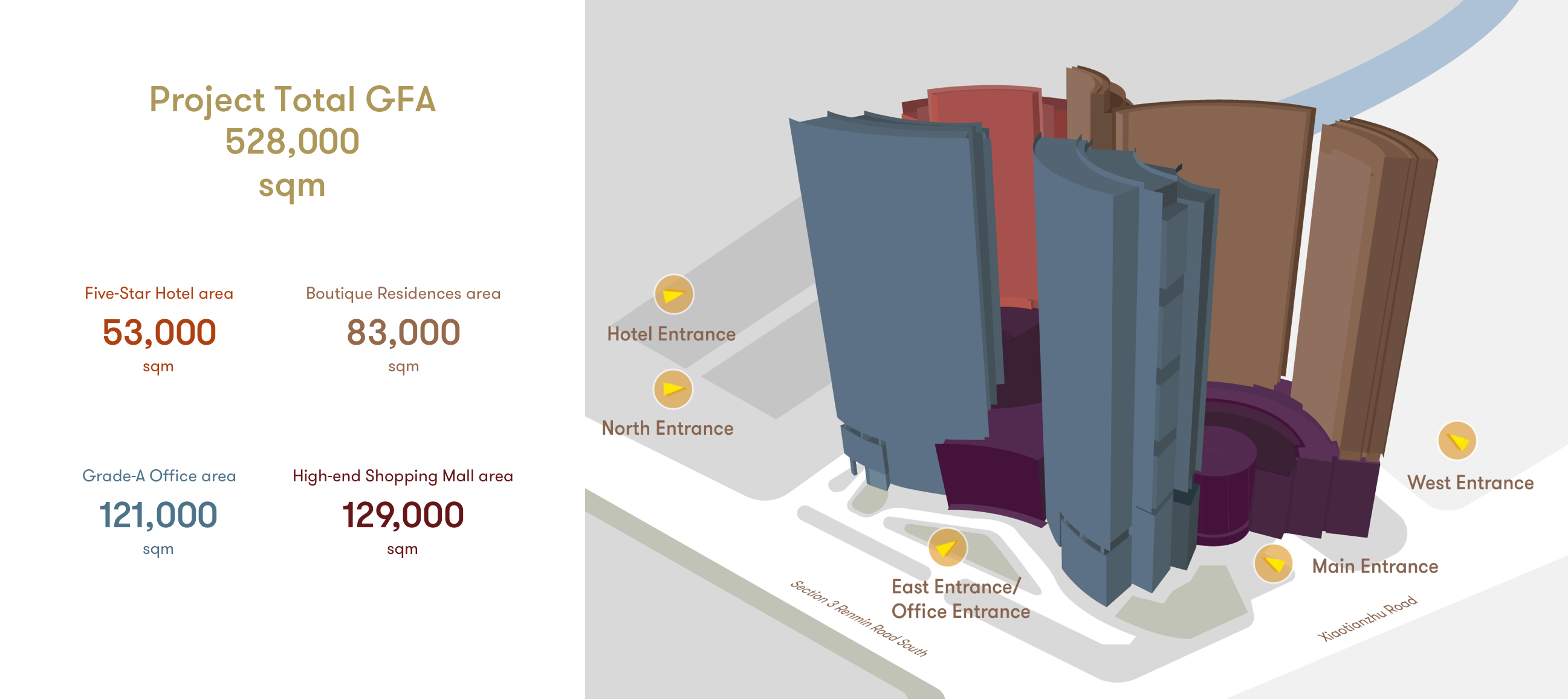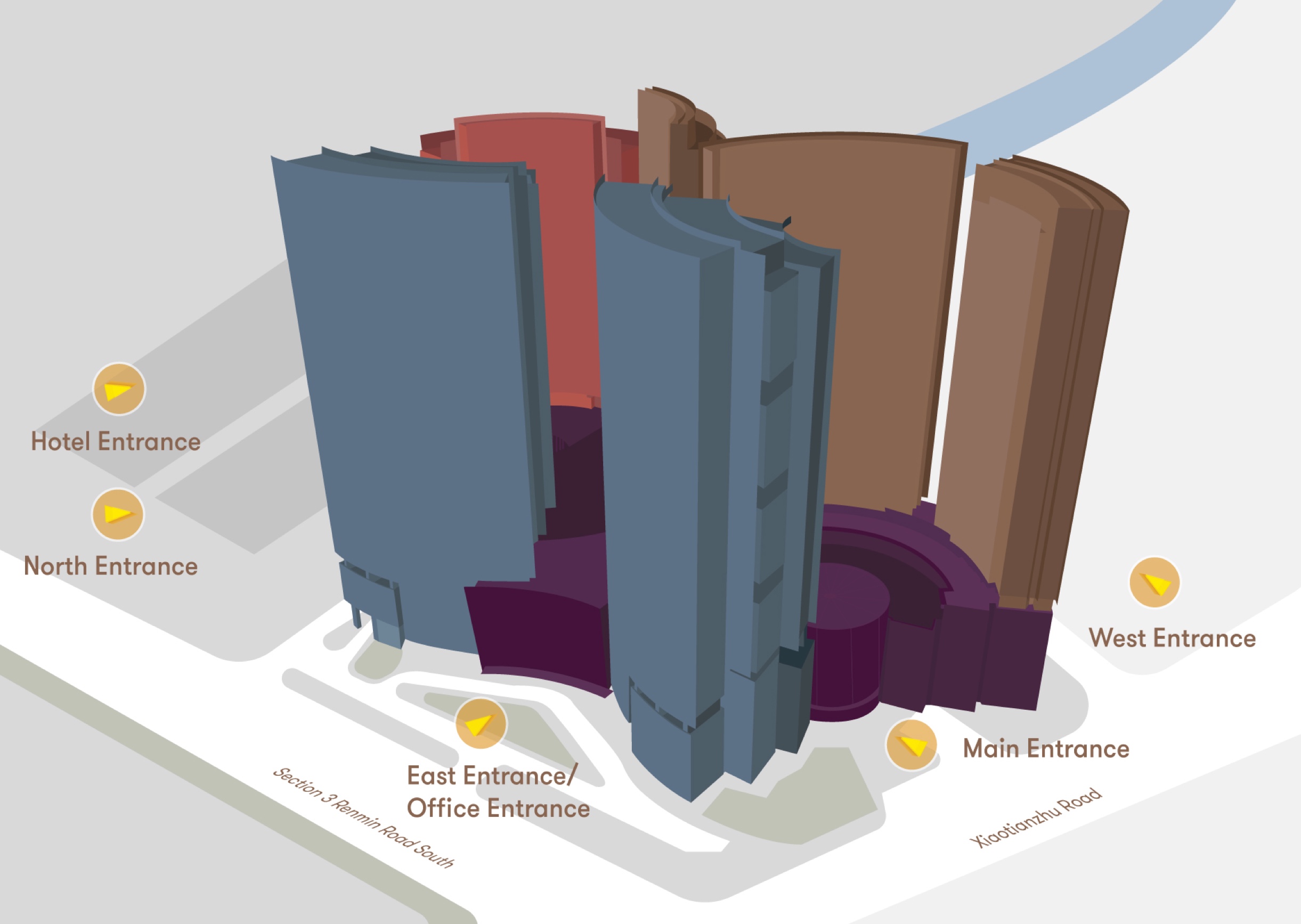 Hotel Interior Design Consultant
Hotel Chinese Restaurant ID Consultant
Project Architect / M&E Design Consultant
Hotel All Day Restaurant and Specialty Restaurant ID Consultant
Structural Design Consultant
Landscape Design Consultant
Leadership in Energy and Environmental Design